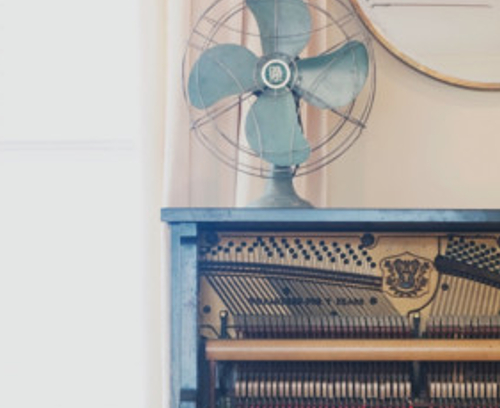 7 Ways to Stay Cool This Summer
Summer is in full swing — and while we love the sunshine, it can sometimes be hard to stay
cool on those hot and humid summer days. Are you struggling to beat the heat? Here are a few
tips to help you keep your cool, even on the hottest summer days.
Rotate Your Ceiling Fan Blades – Did you know that you should be rotating your ceiling fan
blades during the summer months? Stand under the fan blades as they rotate and check to see
if they move counterclockwise. This will push cool air down and improve airflow during the
summer months. Just remember to rotate them back come wintertime!
Install Insulated Glass Windows – Are your windows outdated? You might want upgrade to
double-paned glass windows. With insulated glass, you keep more air conditioned air inside,
and keep warm summer heat outside.
Keep Your Shades Closed – One of the best ways to reduce your energy bill AND stay cool is by
making sure that your curtains are closed during the hottest parts of the day. This will help
prevent solar heat gain through your windows and help keep your home cool.
Install Window Shades
–
Shades
mounted close to the glass windows can help seal air around
your window and keep your home cool. Opt for a lighter color, like white — it will help reflect the
sun away from your home while keeping your space bright.
Plant Trees Around Your Home – Update your home landscape! Adding a few trees and plants
on the west side of your to help keep your home comfortable for less.
Turn on the Grill – Cooking in the kitchen can heat up your home. Instead of using the stove,
take advantage of your outdoor grill. There are so many wonderful BBQ recipes that you can
cook up while staying cool.
Add An Awning – One of the more overlooked ways to stay cool during the summer and reduce
solar heat gain is by adding awnings to your home. You can use awnings to shade one window
where the sun shines brightest, or you can have an awning custom made to shade your home.
If you're looking to update your window treatments this summer — look no further than Long
Island Window Treatments. We can help you find the right treatment for your home needs. From
style to functionality — we have it all.