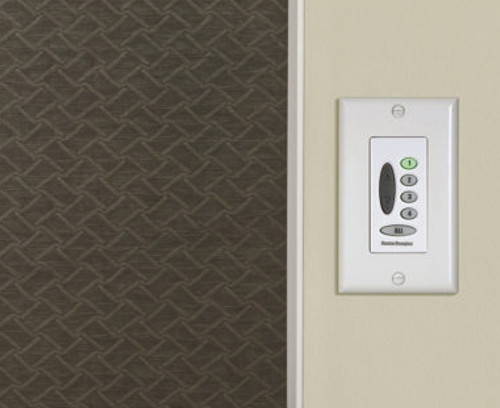 Hardwired Motorization
Did you know that Hunter Douglas PowerView products can be hardwired? Yes, that means that
you'll never have to change a battery again!
Here at Long Island Window Treatments, we have perfected a system to hardwire
Hunter
Douglas products so that you can save money, improve the longevity of your system,
and add convenience to your home.
We have sourced out 18 V medical grade power supplies — and with our own custom installation
process, we have developed an exclusive hardwired system so that you'll never have to worry
about the operation of your shades due to a battery problem again. You will save money because
you won't have to buy replacement batteries (for many systems, each shade requires 12 AA
alkaline batteries) and because the voltage remains stable, you will improve the longevity of the
motor in your PowerView system.
As an added bonus, we warrantee our product with the same five year warranty that Hunter
Douglas gives with the PowerView system! This means that you'll never have to worry about the
operation of your shades again.
If your house is being built and the walls are open, now is the time to consider wiring your
system. You will never regret it once it's done because it just continues to work and work and
work. We can also fully integrate our system to Control 4 and almost any other home
automation system.
Treatments — your premier source for hardwired Hunter Douglas PowerView Motorization.