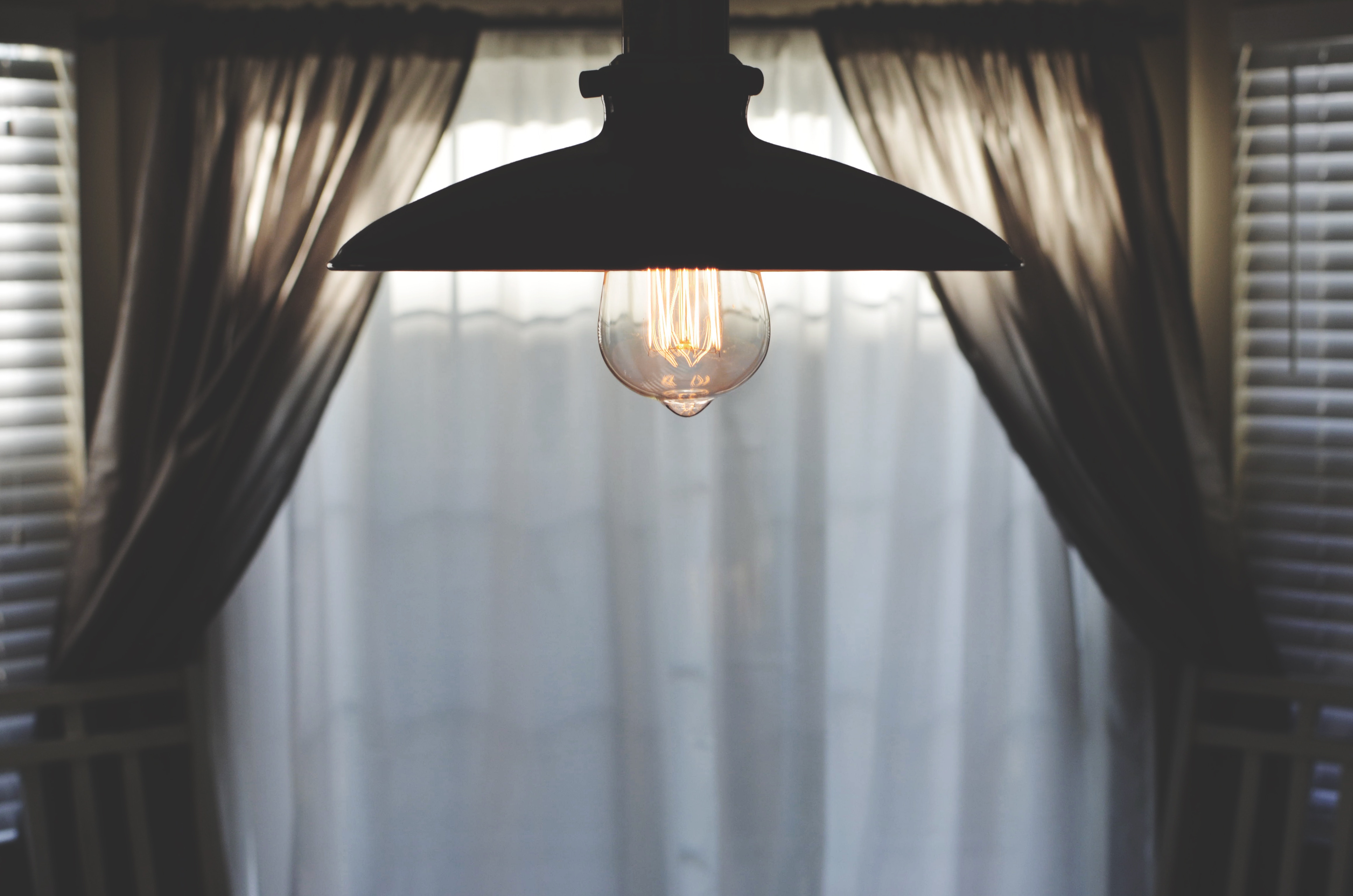 Winter Survival Guide: Window Edition
Winter is a magical time of the year. The landscape is blanketed with snow, everyone's bundled up in their favorite sweaters and scarves, and fireplaces illuminate the evenings. Yes, winter is indeed beautiful, but it can also be pretty unforgiving and harsh, especially in the northeast. That's why it's important to make sure your home is as warm and as comfortable as possible.
Most window treatments are great insulators. When it's hot outside, the covering on your windows prevents the heat from entering inside. In the same way, during winter, the heat from inside the room doesn't escape outside, letting you enjoy the warmth inside. Ultimately, they help with energy savings and efficiency.
Here are some of our tips for keeping warm this winter!
Shutters
Window shutters—both interior and exterior—can help reduce heat gain and loss in your home.
Interior shutters need a clear space to the side of the window when they're opened. They also require hardware that is fastened to the window jams or trim. Properly designed exterior shutters may provide the best possible window insulation system. They offer several advantages:
Weather protection
Added security
No use of interior space
No thermal shock to windows if left closed
Exterior shutters must be integrated into your home's architecture. Their mounting, drainage, and hinging require special consideration, and it's usually easier to address these design issues in new construction. Most exterior shutter systems include a mechanical crank, rod, or motor to allow operation from indoors.
Solid shutters will help insulate your space through the frigid winter months. Solid shutters are insulating shutters consisting of wood panels, a vapor barrier, and sometimes a decorative covering. If you fit them tightly against a window frame, they will provide an insulating air space between the shutter and the window. You can also combine shutters with other window treatments such as draperies for greater insulating ability.
Drapes
Our drapes are all handmade, so you know that you are receiving quality care and design.  From the designer fabric to the structure, we can help dress your window to match the look and feel of your space.
Below are a few of the collections you can explore!
Flat Panel Curtains – A classy and simple addition to any bedroom or living room.
Tab Top Curtains – A popular choice at Long Island Window Treatments.  This curtain style offers a balanced look to your room.
Sash Curtains – This style of curtain is used to cover the lower sash of windows.
Thermal/Black Out Curtains – Looking for privacy?  This curtain style not only blocks out light, but it also provides homeowners with thermal and acoustic dampening.  They reduce noise pollution and have qualities that prevent the sun from heating up your home on hot summer days, while keeping warm air indoors on cool winter days.
We understand the important role that drapery plays in the overall design of your home. At Long Island Window Treatments, our custom drapery experts work with you to create the perfect fit for your home.  We also offer custom decorative borders, lining options, energy-efficient choices, and exclusive hardware to complement your new drapes.